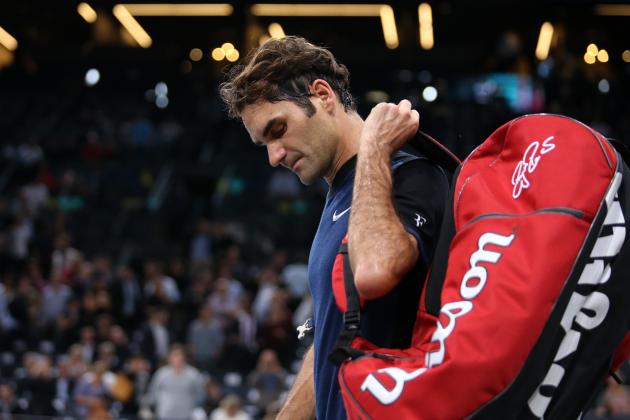 The sluggish courts at Bercy's Paris Masters are never easy on

Roger Federer

. For 10 years running, the Swiss arrives behind his luggage after picking up one of the trophies at Basel. No sooner does he rub away the emotional highs of his hometown tournament romp, he must steer through an early French match on adrenaline and take
anti-inflammatories for his right arm
.
Someone is always to waiting to ambush him, and this time it is bullet-serving John Isner, who took two tiebreakers and the third-round contest.
It's just another loss at Bercy for Federer, but once again the media narrative calls for Federer rest and healing as he sets his sights on London's bigger WTF finals. "
I'm very eager to go to London and get prepared as well as I can, Federer said in
ATP World Tour
. "I'm in good shape. I'm healthy, so I want that tournament to start."
Granted, but will that extra rest be enough to knock off King Novak Djokovic for the year's biggest non-major tournament?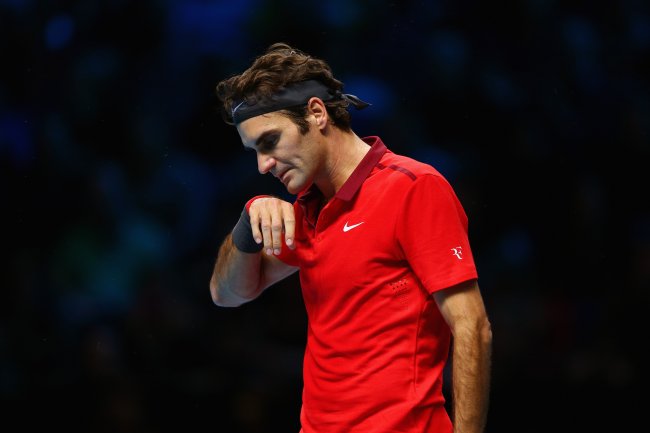 Sequel or Rerun?

Suppose Federer's 2015 tennis year is an epic film. The legendary hero returns in better shape, has sharper strategies and wields his racket like he can retake Camelot. He runs through battle lines with new angles, and he dismantles his opponents with remarkable efficiency.
Well, almost all of his opponents. The hero cannot get near the castle. There's this monster that guards the gates, a beast so indestructible that to strike at it only makes it stronger. The more the hero swings, the faster and smarter the monster gets. The monster not only rules Camelot, but all of Europe, the Americas and Asia too.
If the theme is all too familiar, it's because it couldn't pass as a sequel to 2014. It's a restoration and little more. It's got a sleek trailer, added scenes, necessary cuts and awesome surround sound. The director has taken great pains to brush up the color or improve the digital effects.
No doubt we've all seen this movie at three major finals. It's Federer falling to King Novak at 2014 Wimbledon, 2015 Wimbledon and the 2015 U.S. Open. It's losing about 1,000 masters battles (OK, exaggeration alert here) outside the haven of Cincinnati, Ohio.
No matter the hype, and no matter how easily Federer rips through the rest of the field, King Novak is there to take the treasured hardware.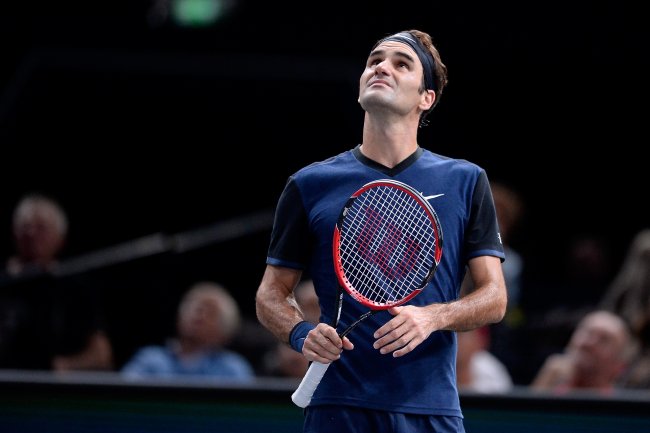 London Calling
The year-end WTF finals might be more important for Federer than the other seven qualifiers. This is where the Swiss Maestro can steal one great crown from King Novak. This is where he can sound the alarm for 2016 and finally complete that bid for major No. 18, possibly as early as February in Melbourne. If anyone can stop Djokovic from a fourth consecutive year-end championship it's the legendary Swiss with the breathless waltz for indoor tennis. Right?
For all of the rest that Federer gets over the next week-and-a-half, he will need a lot more than energetic legs, renewed ambition and spirited vengeance.
He must first hope that Djokovic gets worn down, at least somewhat, by the Bercy final. There has to be a limit to King Novak's physical and mental reserves, at least in theory. Somebody has to cut him down a notch or two, right?
Well, wasn't that supposed to happen after King Novak lost at Montreal and Cincinnati during the U.S. Open series? Instead, Djokovic took on New York with a level of battle-hardened toughness that is still astonishing (if you are a tennis fan) and very disconcerting (if you are an ATP pro).
Rest or no rest, Federer must be lights-out. He must not only survive a close match or two at London, but he must peak with his entire game. For all of the nonsense about Federer's sneak attacks on a server, and for all of the applause that recognizes his versatile greatness, it will still be imperative that Federer finds his best mid-30s tennis zone.
It begins and ends with strong and savvy serving. This will take relentless efficiency, because King Novak is a return master with an offensive edge that might rival the best we've ever seen. Federer will need supreme quick-strikes to penetrate Djokovic's defensive acumen.
That's just the beginning if he is to trump Djokovic's laser groundstrokes and supreme intelligence. Federer must play the game as if he's holding the fast-forward button, because Djokovic sees every tennis detail a few seconds ahead of real time. Federer will have to outthink Djokovic, just to have a chance to counter and find a few lapses in Djokovic's game—repeat, that's just the beginning.
Getting extra rest for Federer is nothing but media spin right now, and it's an optimistic plug for his fans. The reality will be very different two weeks from now, when rest will be the least of his challenges.
King Novak will be ready.